About Ghana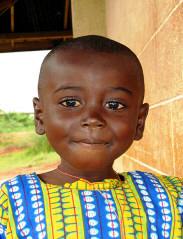 Ghana is located on the southern coast of the West African bulge. See a the map at World Atlas.com
Housing needs are intense in Ghana. See Rick Juliusson's article Ghana's Hidden Need for Affordable Housing that details the unbearable living conditions endured by so many Ghanaians.
By the spring of 2005,had built over 4,000 houses since it was founded in 1987, with 37 individual affiliates serving cities throughout the country. Click here for the Ghana profile at Habitat for Humanity International.
The web site for Habitat for Humanity Ghana.
Here is a profile of Ghana from BBC News.
The CIA World Factbook contains a multitude of information about Ghana.