Ohio State Fair 2005 (Grasmere 2005)
Daily Picture Galleries
Before the Fair
Wed, Aug 3
Thu, Aug 4
Fri, Aug 5
Sat, Aug 6
Sun, Aug 7
Mon, Aug 8
Tue, Aug 9
Wed, Aug 10
Thu, Aug 11
Fri, Aug 12
State Fair 2005 is one element of the efforts by Habitat for Humanity—MidOhio to further the mission of working in partnership with God and people to build affordable homes, empower families and develop communities.
The house is built on the Ohio State Fairgrounds during the first 10 days of the Fair and then is open to the general public for tours for the remaining 2 days of the Fair.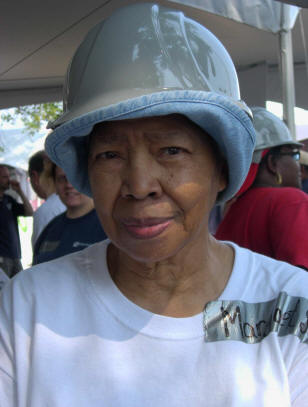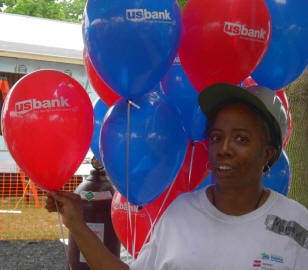 Our homebuyer partners for the 2005 Ohio State Fair Habitat-AEP Ohio House are a mother daughter team, Margaret Nunley and Margaret (Missy) Fitzhugh. The family learned about Habitat for Humanity many years ago, but they were discouraged by friends and family due to the large amount of misinformation they had received. Their desire for a home was persistent, however, and in April 2005 they attended an application meeting.
Both are faith filled women who are very enthused about partnering with HFH—GC and feel that God has truly blessed their lives. They give all of their praise for this opportunity to God. The Nunleys are extremely thankful for the efforts of Habitat and their partners.

We have been abundantly blessed with financial and volunteer support from American Electric Power, our presenting sponsor who has made a $100,000 donation to cover the entire cost of construction for this house. They have also enabled hundreds of their employees to volunteer on both this and many other Habitat for Humanity projects for many years. We are so very appreciative of their generosity!
Numerous sponsors have stepped forward with wonderful contributions of funds, materials, and labor to make this project possible including: USBank, Jimmy John's, Federal Home Loan Bank of Cincinnati, Ohio Capital Corporation for Housing, Grange Insurance, The Arlington Bank, AA Movers, Peabody Landscaping.
We are grateful to many additional supporters including Tim Horton's, Lite 93.3, Einstein Brothers, Caribou Coffee, Little Caesar's Pizza, Hoy Surveying, Ohio Operating Engineers Local 18, Capital City Crane, Global Container, ICI Paint, Meijer's, Moore's Drywall, Nations Rent, North Market Poultry, PAC Van, Patriot Air Comfort Systems LLC, Porta Kleen, Reliabilt Windows, Suburban Steel, TGW Consulting, Two Men and a Truck Movers, Whirlpool, APCo Distributors, Argo & Lehne, Crane Plastics, Feazel Roofing, Hunter Douglas, Larson Doors, Square D, U.S. Department of HUD-SHOP Program, Yale Locks, Curtz Brothers Inc., J&D Basements.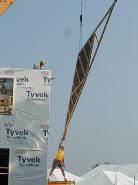 Dave Bezaire and Steven Kerens are committed to work on the project from beginning to end, providing the co-House Leadership and continuity to insure a high quality result. The entire staff of Habitat for Humanity—MidOhio stretches in every direction to make this a successful project even while continuing a very hectic pace of 8 simultaneous builds in the Hilltop area.