Trip Overview
Young Batswana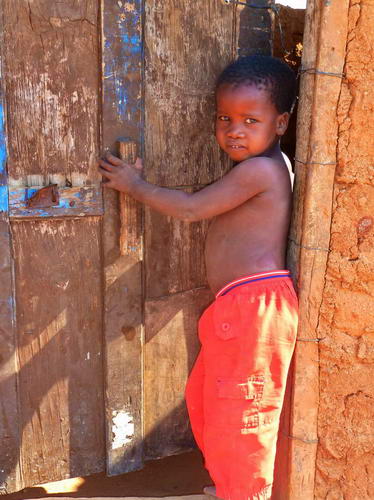 Mahalapye, Botswana
Photo courtesy of Erika Heider
Participants
Here is the roster of our team.
Goals Accomplished
Cultural exchange
Educate, activate, & advocate for the HFHI mission
Team cohesiveness
Build houses
Spiritual & personal growth
Trip Extension
Several team members participated in an optional Okavango Delta Safari after completion of the Habitat mission.
Trip Dates
Molepolole Team: July 23 through August 7
Mahalapye Team: August 13 through August 28.
See details on the daily itinerary.
Price
Total was about $1,850 to $2,320 plus airfare including donations, lodging, meals, immunizations, passports, R&R, etc. See tax deductibility and cancellation info