About Ecuador
Resources To Begin Experiencing This Dynamic Culture
Before You Even Leave Home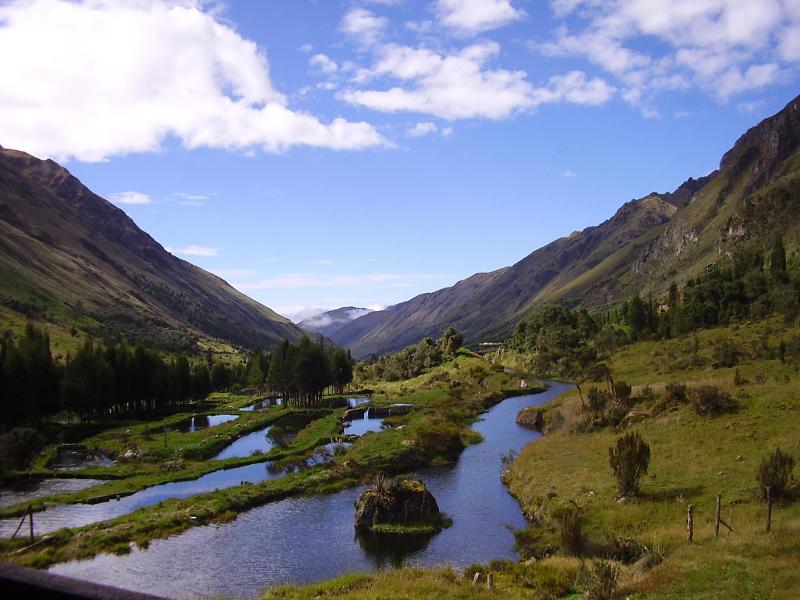 Photo courtesy of Katie Barrow
Ecuador is located on the northeastern shoulder of South America between Columbia, Peru and the Pacific Ocean. Its diverse geography ranges from towering Andes Mountain peaks to the Pacific coast and even the Galápagos Islands 600 miles offshore, and its diverse peoples include an array of vibrant indigenous cultures. Unfortunately, 38% of its 14 million people live in poverty, and it is estimated that 800,000 to 1.2 million families lack adequate housing.
You can zoom in on this Expedia Map of Ecuador and see details down to the names of small towns. There are several types of maps at WorldAtlas.com, and a very detailed collection at the University of Texas.
Erin McSherry's blog chronicles fascinating insights from her year of volunteer service with Habitat in Quito.
Habitat for Humanity has built over 450 houses in Ecuador since 1998, and now serves the country through 7 affiliates according to the Ecuador profile at Habitat for Humanity International.
Get a tourist view at Lonely Planet.
The CIA World Factbook contains a multitude of information.
Here is a profile from BBC News.
The big-picture view is available at Wikipedia.
The US State Department gives their usual warnings in the Ecuador Consular Information Sheet, but to those of us that travel extensively and read these for many countries, they are saying that this is a safe place to travel.